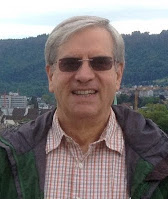 Fund Purpose:
This fund is being formed to recognize the contribution of Dr. James Sartin to the field of animal science and to the American Society of Animal Science. The Appreciation Club funds will be used to fund the ASAS President's International Award. This Award was started by Dr. Sartin during his presidency and was designed to recognize international members that have made significant scientific contributions to animal science throughout their tenure as scientists.
We are actively fundraising to establish this Appreciation Club. To help honor Dr. Sartin, click here or you may send a donation by mail to: ASAS Foundation, PO Box 7410, IL 61826. If you prefer, please contact the ASAS office at 217-356-9050 and we will take your pledge and generate a pledge form for your donation.
We welcome donations of any amount, but hope that you will consider becoming a Club Founder with an individual donation of $1,000 or a corporate donation of $2,000. When the Appreciation Club is fully funded a plaque will be presented to Dr. Sartin that will list the names of the Club Founders. Club Founders will be recognized by name at the annual ASAS meeting. Please see the list of current Club Donors below.
Biographical Sketch:
Dr. James Sartin was born in Jacksonville, NC and earned a BA and MS at Auburn University and a PhD from Oklahoma State University. He was a postdoctoral fellow at Temple University. Dr. Sartin was hired as an assistant professor at Auburn University in 1982 with a joint appointment in the College of Veterinary Medicine and Alabama Agricultural Experiment Station. He was appointed Professor in 1995. Dr. Sartin's research focused on aspects of growth and metabolism as well as the impact of disease on growth and reproduction. He has published 131 peer reviewed research and review papers, 136 abstracts, received nearly $3.3 million in Federal grants and contracts, more than $750,000 in competitive intramural grants, trained 21 graduate students and postdoctoral fellows, and presented 161 national and international invited talks. Jim chaired or served on more than 20 committees for ASAS, including chairing the Growth Symposium Committee, Publications Committee and others. He was elected a Director at Large to the ASAS Board in 2007-2009, elected to serve as President Elect, President and Past President from 2011-2013. Jim later served concurrent terms as editor for Animal Frontiers, Journal of Animal Science, and Translational Animal Science completing terms as editor in 2018.
Club Donors:
Dr. Rupert Bruckmaier
Dr. Teresa Davis
Dr. Kris Johnson
Dr. Michael Looper
Dr. Dennis Marple
Dr. Jim Oltjen
Dr. Scott Radcliffe
Dr. James Sartin
Dr. Meghan Wulster-Radcliffe
Dr. Steve Zinn
Journal of Animal Science Editors
ASAS Staff
Past Awards:
2023 Award Recipient: Hugo M. Arelovich, National University of the South
2022 Award Recipient: Chantal Farmer, Agriculture and Agri-Food Canada
2018 Award Recipient: Soraya P. Shirazi-Beechey, University of Liverpool
2017 Award Recipient: Rupert M. Bruckmaier, University of Bern
2016 Award Recipient: Philippe Chemineau, French National Centre for Scientific Research
2014 Award Recipient: Ian J. Clarke, Melbourne University