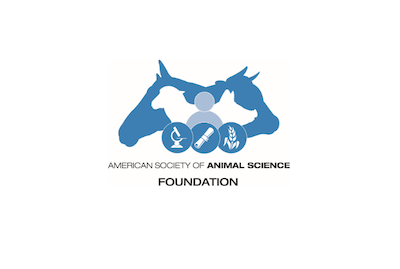 "We walked among giants" ~ R. Dean Boyd
"We walked among giants," Dean Boyd noted in reflection of the University of Nebraska-Lincoln's (UNL) extraordinary nonruminant nutritionists' lineage that can be traced back to Drs. Ernie Peo, Murray Danielson, Austin Lewis, Bobby D. Moser, and so many more "giants." UNL founded its Department of Animal Science in 1898, and now, 125 years later, the family tree of Animal Science descendants of the UNL labs is countless! Many of us can trace our academic lineage back through these lines, have partnered with UNL nonruminant nutritionists in research, or have become lifelong friends with many of them.
Drs. Dean Boyd, Joe Crenshaw, and Steve Pollmann, as industry leaders and alumni of UNL, in partnership with the American Society of Animal Science Foundation, the philanthropic branch of American Society of Animal Science (ASAS), announce the establishment of the Swine Nutrition Heritage Fund.
Proceeds from the Swine Nutrition Heritage Fund will provide animal scientists from across the country and across the world with the opportunity to learn about emerging concepts, tools of study, and strategies for breakthrough health and nutrition advancements. Multiple facets will be supported, including an invited industry expert (s) to lead a partial-day workshop on emerging nonruminant technology. The workshop will rotate annually between the Midwest section and Annual meetings. ASAS members and non-ASAS members may register for the workshop as part of the annual meeting or as stand-alone training. The workshops will address a significant industry need or change and may range from addressing critical industry problems as they emerge to identifying probable causes and tactics toward science-based solutions for industry alignment around controversies that cause division among professional service providers.
In addition, the Swine Nutrition Heritage Fund will support a travel scholarship for a distinguished graduate student member of ASAS whose research is in nonruminant nutrition to attend the annual meeting, with preference given to a student who has received one or more animal science degrees in the state of Nebraska. This travel scholarship will include an Award certificate and a specified monetary award to help with travel expenses. This travel scholarship may be applied to travel toward a sectional, annual, or international ASAS-supported meeting, facilitating additional learning and networking opportunities and starting that path of meeting lifelong colleagues and friends. This is our way of encouraging and supporting our young animal scientists who are tomorrow's industry leaders, professors, and researchers.
The Swine Nutrition Heritage Fund will become endowed when the fund reaches $100,000. At that time, the fund will be used for the workshop programming and graduate student scholarship.
Contributions of any amount will pool together to have a direct and meaningful impact for those attending ASAS' Midwest and Annual Meetings. For those who choose to be a Pacesetter Supporter or above, you will be listed on ASAS' website, in Taking Stock, and on a plaque which will be given to the Department of Animal Science at UNL.

American Society of Animal Science Giving Partners:
Partner: Individual <$1,000 or Corporate <$2,499
Pacesetter: Individual $1,000-$2,499 or Corporate $2,500-$4,999
Trailblazer: Individual $2,500-$4,999 or Corporate $5,000-$9,999
Visionary: Individual $5,000+ or Corporate $10,000+
THANK YOU to our founding Giving Partners:

Partner:
Emily Otto-Tice
Pacesetter:
Dwight and Judy Armstrong
Michael Brumm
Lee Chiba
Tom and Connie Crenshaw
Dale Grosbach
Arm & Hammer
Gretchen Myers Hill
D. Steve Pollmann
Allan Schinckel
Bill Weldon
Trailblazer:
United Soybean Board
R. Dean Boyd
Ellen Davis
Visionary:
James and Suzanne Pillen