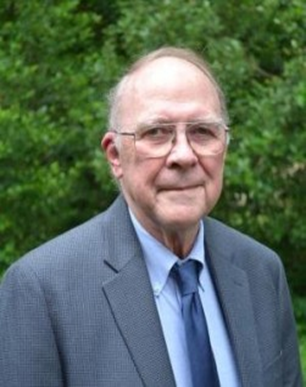 Fund Purpose:
This fund recognizes the outstanding service, educational, and scientific contributions of Dr. Ron D. Randel, who has been a highly active SSASAS member. The funds will be used to enhance the Physiology Program at the annual meeting of the SSASAS (such as establishment of annual invited lecturer).
Biographical Sketch:
Dr. Ron Randel accepted an Associate Professorship at Texas A&M University and the Research and Extension Center at Overton, Texas in 1974. He advanced to the rank of Full Professor in 1978 and was named a Faculty Fellow and a Regents Fellow in 1999, a Senior Faculty Fellow in 2005, and ASAS Fellow 2007. Ron was designated as an outstanding alumnus of both his B.S. (Washington State University) and Ph.D. (Purdue University) institutions. He received the ASAS Physiology & Endocrinology Award in 1996. He was the recipient of the 2012 L.E. Casida Award for excellence in Graduate Education in Physiology and Endocrinology. He concluded his term as SSASAS President in 2007.
Dr. Randel's contributions to the field of animal physiology and endocrinology have globally benefited animal agriculture. Dedicating his research career to investigating the reproductive physiology of beef cattle, especially for tropically adapted breeds, He evaluated the role of nutrition on reproduction, elucidated the fundamental reproductive biology of Brahman cattle, developed strategies to reduce livestock production risks and resolved practical problems in beef cattle reproduction. He has served as major advisor to over 75 graduate students, and 40 undergraduate interns. Dr. Randel is a world-renowned authority on beef cattle reproduction with over 1000 publications (over 200 journal articles). He has presented his work on six continents. His receipt of a Fulbright Senior Research Scholarship Award and numerous other awards and frequent invitations to speak are testimony to his impact. Dr. Randel is the quintessential scientist, researcher, and mentor. Moreover, he has been a staunch supporter of the SSASAS. Therefore, the SSASAS EC seeks your support to recognize Dr. Randel's significance to the Section by enhancing the impact of the Physiology Section at our annual meetings.
Club Founders:
Sandra Bushmich
Kevin Curley
Robert Godfrey
Don Lay
William Moseley
Javier Ramirez, III
Trista Strauch
Shawn Tatman
Douglas Tolleson
Roger Wann
Thomas Welsh, Jr.
Scott Willard
Past Lectures:
2023 Randel Lecture
Ensuring a leading role for USA animal protein in our world's food future.
Dr. Jack H. Britt, Professor Emeritus, North Carolina State University, Raleigh NC
2022 Randel Lecture
Practical applications for development programming of the bovine ovary.
Dr. Robert A. Cushman, Research Physiologist, USDA, ARS, US Meat Animal Research Center, Livestock Bio-Systems Research Unit
The role of maternal nutrition in development programming using a sheep model.
Dr. Kristen Govoni, Department of Animal Science, University of Connecticut
2021 Randel Lecture
Neuroendocrine mechanisms regulating reproductive transition in the ruminant female: Is KNDy required?
Dr. Gary L. Williams, Texas A&M AgriLife Research
2020 Randel Lecture
Genetic control of thermotolerance in cattle at the whole-animal and cellular level.
Dr. Peter J. Hansen, University of Florida
2019 Randel Lecture
The history of the discovery of the Steroidogenic Acute Regulatory (StAR) protein.
Dr. Douglas M. Stocco, Texas Tech University Health Sciences Center
2018 Randel Lecture
Part I: Fetal-to-maternal signaling in the timing of birth.
Dr. Carole Mendelson, UTSW Medical Center/UTHSC–Dallas
Part II: Reproduction in domestic ruminants during the past 50 years: Discovery to application.
Dr. Michael F. Smith, University of Missouri