ASAS Ambassadors Program
Through the Ambassador Program, your organization taps into the many tools and resources the Societies have available for undergraduate and graduate student outreach, and recruitment of professional members. The ASAS Board of Directors and the ASAS Communications Committee has officially announced their support for the Ambassadors Program.
Outreach to graduate and undergraduate students is a high priority for ASAS, and we want to help you recruit and retain the best and brightest by giving you tools you can use. Society Ambassadors serve as the point person for the distribution of these tools, and as an informal sounding board/focus group as tools are developed—so you can ensure they help you and your department. In addition, we want to encourage you to help recruit faculty and colleagues who may not be members, as this helps strengthen the Society.
Below is a list of materials that are both downloadable.
Presentation
Animals, Science and Service [PowerPoint]
---
ASAS Membership - Membership is open to individuals, organizations, or firms interested in research and application, instruction, or extension in animal science or associated with the production, processing, marketing, or distribution of livestock and livestock products.
ASAS Membership is based on the calendar year (January 1 through December 31)
Strategic Plan
The American Society of Animal Science (ASAS) celebrated its 100-year anniversary in 2008, and the society felt there was no better time than during its centennial year to announce its plans to kick off the next 100 years. As we move forward, the society will continue to focus on animal science in terms of animal agriculture, but we plan to become more inclusive and begin to focus on the scientific issues of all animals used to benefit humans.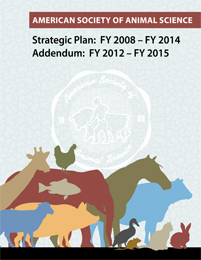 Grand Challenges
To deal with the many contributions of animals to society, ASAS recognizes the need to facilitate effective communication among academia, industry, government agencies, consumers and other stakeholders to reach consensus regarding science-based issues affecting animal production. The Grand Challenge documents were prepared to clearly articulate our priorities, to provide science-based information for shaping public policy, and to enhance future funding for research and education programs in animal science.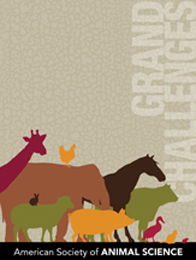 International Initiatives
We work with our 35 international sister societies to enhance global programming.
I am an Animal Scientist!
In the twenty-first century, fewer Americans work in agriculture than ever before. This disconnect from the food supply makes it difficult for many people to understand the importance of animal science in agricultural production. The goal of the new "I am an Animal Scientist!" campaign is to give a voice and face to the field of animal science.
As an ASAS Ambassador, you can share the posters below: