2022-2023 President Welcome
CSAS Executive would like to welcome Dr. Oscar Lopez Campos as our new President.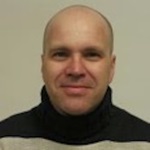 Dr. Lopez Campos is a Research Scientist at Agriculture and Agri-Food Canada. Currently, Dr. López Campos value-chain approach to research into carcass and meat quality issues provides critical support for growth in complexity and competitiveness of the Meat Industry.

Dr. Lopez Campos will continue to work to further foster collaboration with sister organizations, including the American Society of Animal Science, the American Dairy Science Association, the Canadian Meat Science Association, the European Association for Animal Production, the British Society of Animal Science and the World Association for Animal Production, to keep our members and our society at the forefront of innovation and knowledge in animal science.
Best wishes,

Canadian Society of Animal Science Executive

Our Sponsors
Become a CSAS Member!

Membership is open to persons currently or previously employed in research, teaching, administration, extension, production, marketing, or otherwise interested in any field pertaining to the animal industry. There are three categories for membership including regular members, retired members, and student members (undergraduate or graduate). Student applicants must complete the education profile when signing up.