President's Message
Dear Members and Partners,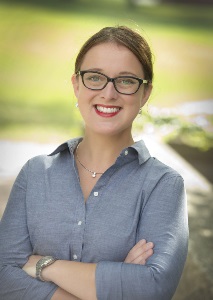 The 2019-2020 CSAS Executive Committee assumed office after the 2019 CSAS Award's Ceremony in Austin, Texas at the Joint ASAS-CSAS Annual Meeting. I am both honoured and proud to serve as the President of our association for this year.
On behalf of the executive, we thank you for the opportunity to serve the society in the coming year, and we pledge to perform our duties to the best of our abilities. We are excited to uphold the long-standing traditions, roles, and commitments of our society, and look forward to another fruitful year.
I am particularly excited to welcome our new executive committee members, Dr. Dan Columbus (Awards Committee Chair), Dr. Greg Penner (Director at Large), Dr. Younes Miar (Eastern Director), Anne Laarman (Western Director), and Dr. Ronaldo Cerri (Vice President); these new members will contribute novel ideas for the good of the association, and the rest of the committee and I look forward to working together with them to serve the society. In addition, I am very pleased to introduce two new members of our team: Michaela Lièvre (Eastern Student Ambassador) and Cameron Olson (Western Student Ambassador), who will assist the executive with disseminating information, organizing events, and day-to-day tasks as Student Ambassadors. With this team of graduate students and scientists, and with your support, ideas and participation in society discussions and events, our society will continue to thrive.

Our society will continue to edit the Canadian Journal of Animal Science, which is published by Canadian Science Publishing. We are grateful to our with out Editor in Chief Dr. Filippo Miglior and our Consultant Editor in Chief Dr. Kees Plazier, who both commit a substantial amount of time to ensuring timely, interesting and high-value content. Our Journal is published four times a year (March, June, September, and December), and we welcome all members to submit relevant, high-quality work for publication.

We will further foster collaboration with sister organizations like the American Society of Animal Science, the American Dairy Science Association, the Canadian Meat Science Association, the European Association for Animal Production, the British Society of Animal Science and the World Association for Animal Production to keep our members at the forefront of innovation and knowledge.

Our primary mandate this year, as it was last year, is to further increase our numerical strength, financial standing and relevance to our students, industry partners, the society and the scientific community. We will continue to reach out to you through CSAS matters, Animal Frontiers magazine and the World Association of Animal Production newsletter.
Our membership and financial standing remain healthy thanks to our partners (the Canadian Pork Council, Canadian Science Publishing, Diamond V, Dairy Farmers of Canada, Masterfeeds (an Alltech company), and Trouw Nutrition (a Nutreco company)), your membership dues, and meeting registrations. The dedication and hard work of last year's Executive board led by Dr. Eveline Ibeagha-Awemu is deeply appreciated. This year, we will intensify efforts to continue to grow our society both numerically and financially into a vibrant and flourishing platform for our students, partners and the animal science community. To achieve these goals, your full participation and support as members and partners is greatly appreciated.
I look forward to working with you all to further grow and develop our society and thank you for the trust you have put in us.

Respectfully,

Dr. Christine Baes
CSAS President, 2019-2020
Become a CSAS Member!

Membership is open to persons currently or previously employed in research, teaching, administration, extension, production, marketing, or otherwise interested in any field pertaining to the animal industry. There are three categories for membership including regular members, retired members, and student members (undergraduate or graduate). Student applicants must complete the education profile when signing up.