2024 ASAS-CSAS-WSASAS Annual Meeting
Abstract Submission
Opens in October 2023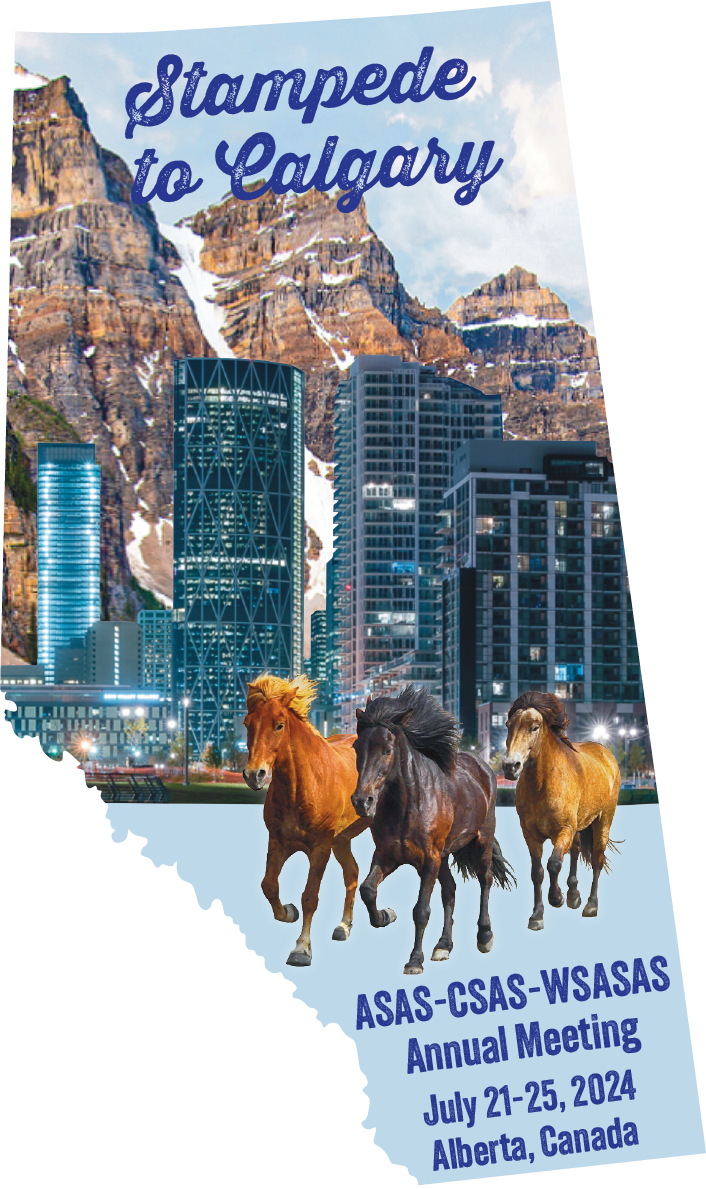 Abstract General Information
Original research, teaching, and extension papers are encouraged. Oral papers or posters should consist of original, completed work that has not been accepted for publication.
Authors need to be aware of patent considerations before submitting abstracts for publication.
Abstract text is limited to 450 words, excluding title, keywords and any tables. Do not double-space between sentences as this extra space is considered a word in the count.
Tables can be added as a PDF during the abstract submission process. Use the Table Guidelines and view the examples prior to submission. This will allow for a consistent display within the Meeting App and Website.
Abstract Submission Instructions
Student Competition Guidelines
5 competitions are offered for student participants:
ASAS Graduate Student Poster Competition: MS Division
ASAS Graduate Student Poster Competition: PhD Division
ASAS Undergraduate Student Poster Competition

CSAS Graduate Student Poster Competition (for CSAS members only)
CSAS Graduate Student Oral Competition (for CSAS members only)
Oral Presentation Information

Oral presentation upload information will be emailed to presenting authors. Please check the spam folder if the email was not received.
All presentations must be in PowerPoint format.
Screen ratio size (ratio of width to height) needs to be 16:9.
Please be aware that animations and videos are not supported.
The length of the talk should be a total of 15 minutes.
(12 minutes for presentation and 3 minutes for Q&A)
Upload Deadline: TBD
Poster Presentation Information
All posters are digital.
All posters must be in PDF format at the highest resolution possible.
The screen ratio size needs to be 16:9 (wide screen, landscape mode).
Fonts should be sans-serif (e.g., Arial, Calibri, etc.).
Minimum font size should be at least 28pt.
Please be aware that animations and videos are not supported.
The length of the talk should be a total of 5 minutes.
(3 minutes for presentation and 2 minutes for Q&A)
Upload Deadline: TBD
Program / Mobil App
Available May 2024
National Awards
Call for nominations open November 2023