2022 ASAS Midwest Section Award Recipients
Student Competition Award Recipients
Undergraduate Poster Competition
3rd Place: Grace Meyer, University of Illinois at Urbana Champaign - (PSI-7) Evaluating the Relationship of Puberty Status at 10 Months of Age with Heifer Characteristics
2nd Place: Jessica Smallfield, Kansas State University - (PSI-6) Evaluating Formic Acid and Glycerol Monolaurate Alone or in Combination on Weanling Pig Growth and Fecal Consistency
1st Place: Olivia Kittle, North Carolina State University – (PSI-11) Testing a Computer Vision System for Automatically Detecting Piglet Interbirth Interval
Undergraduate Oral Competition Recipients
3rd Place: Kara Flaherty, The Ohio State University – (240) Evaluating the Effect of Hay, Fed Ad-libitum or Controlled, or Soybean Hulls During Gestation on Body Weight and Dry Matter Intake of the Ewe and Body Weight on the Offspring Until Weaning
2nd Place: Courtney Sellner, South Dakota State University – (244) Physiological Response of Nursery Pigs Fed Cold-pressed Canola Cake-based Diets with Soluble Fiber Source or Feed Additives
1st Place: Ty Kim, Kansas State University – (242) Effects of Providing a Liquid Sensory Attractant to Suckling Pigs in Lactation and After Weaning on Post-weaning Pig Performance
Graduate Oral Competition Recipients (MS)
3rd Place: Dalton Humphrey, Iowa State University – (55) The Effect of Feeding 0.3% Benzoic Acid to Growing Pigs, Alone or in Combination with a Direct-fed Microbial, on Nutrient Metabolism and Manure Composition and Emissions Compared to a Low Protein diet
2nd Place: Jennifer Hurlbert, North Dakota State University - (56) Vitamin and Mineral Supplementation Throughout Gestation Affects Liver Trace Mineral Status of Dam and Neonatal Calves but Not Calf Morphometric Characteristics
1st Place: Alan Warner, Kansas State University - (57) Effect of Calcium Carbonate Level with or Without Benzoic Acid on Weanling Pig Growth Performance, Fecal Dry Matter, and Blood Ca and P Concentrations
Graduate Oral Competition Recipients (PhD I)
3rd Place: Catherine Elijah, Kansas State University – (61) Persistence and Distribution of African Swine Fever Virus in Feed and Feed Mill Environment over Time After Manufacture of Experimentally Inoculated Feed and Subsequent Manufactured Batches of Feed
2nd Place: Julia Holen, Kansas State University – (65) Evaluation of Essential Fatty Acids in Lactating Sow Diets on Sow Reproductive Performance, Colostrum and Milk Composition, and Pre-weaning Litter Growth and Survivability
1st Place: Kerri Bochantin, North Dakota State University – (59) Divergent Planes of Nutrition Altered Concentrations of Hormones and Metabolites but Not Semen Characteristics in Mature Rams
Graduate Oral Competition Recipients (PhD II)
3rd Place: Hadley (Bo) Williams, Kansas State University – (71) The Effect of Different Bones and Analytical Method on Assessment of Bone Mineralization Response to Dietary P, Phytase and Vitamin D in Nursery Pigs
2nd Place: Alison Neujahr, University of Nebraska-Lincoln – (66) Utilizing Third Generation Sequencing to Identify Pathogen Outbreaks Rapidly and Accurately
1st Place: Zhaohui Yang, University of Minnesota – (72) Life Cycle Assessment of Environmental Impacts of Swine Growing-finishing Feeding Programs Using Different Amounts of Soybean Meal, Distillers Dried Grains with Solubles, and Crystalline Amino Acids
Animal Science Young Scholars
Zhaohui Yang, University of Minnesota
Christian D. Ramirez-Camba, South Dakota State University
Kirsten R. Nickles, The Ohio State University
Elizabeth M. Messersmith, Iowa State University
Cynthia N. Jinno, University of California - Davis
Julia P. Holen, Kansas State University
Kara M. Dunmire, Kansas State University
Erin E. Bryan, University of Illinois at Urbana-Champaign
Outstanding Early Career Agribusiness Award
Sponsored by: BASF
Trey A. Kellner, Audubon Manning Veterinary Clinic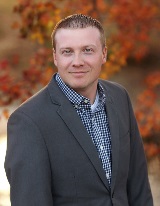 Dr. Trey A. Kellner received his M.S. and Ph.D. from Iowa State University in 2017, following his B.S. at the University of Nebraska–Lincoln. He joined AMVC as their first Swine Nutritionist. Dr. Kellner oversees the feeding program for over 160,000 sows and 1,200,000 market pigs per year in 10 states across 32 feed mills. Dr. Kellner provides leadership to over 700 people to execute successful feeding programs and predict economic and performance outcomes. His professional, research, and academic achievements have earned him recognition as a Stahly/Peo Outstanding Swine Nutrition Graduate Student, ASAS Young Scholar, Iowa State University Graduate College Emerging Leader, and the 2020 Young Alumni of Distinction Award by the Animal Science Department at the University of Nebraska–Lincoln. Dr. Kellner currently resides in Audubon, Iowa, with his wife Heather and three-year old son Theo.
Outstanding Young Extension Specialist Award
Erika L. Lundy-Woolfolk, Iowa State University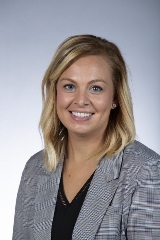 Erika Lundy-Woolfolk has been the Southwest Iowa Extension Beef Specialist since 2018. Prior to that, she was an Extension Beef Program Specialist located in Ames, Iowa, for three years. She received her B.S. in Animal Science in 2012 and her M.S. in Ruminant Nutrition in 2015, both from Iowa State University. Dr. Lundy-Woolfolk has developed impactful, hands-on programming for the beef industry in Iowa and beyond. She is a regular contributor to state and national beef publications, has authored or co-authored several extension publications and is highly active in applied research relevant to her extension clientele. Examples include cover crop grazing studies across the state and feedlot nutrition research at the ISU Armstrong Research Farm in Southwest Iowa. She has led several Iowa Beef Center team projects and is highly effective in that role. Erika resides in Adair, Iowa, where she manages a commercial and Angus cow-calf operation with her family.
Outstanding Young Researcher Award
Benjamin M. Bohrer, The Ohio State University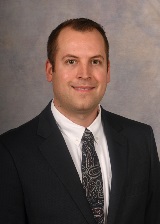 Dr. Ben Bohrer was raised in Hillsboro, Ohio, and attended The Ohio State University for his B.S. (2011) and M.S. (2013). He completed a Ph.D. at the University of Illinois in meat science and muscle biology in 2016, where he focused on the mechanistic action of growth promoting pharmaceutical products in beef cattle. He started his career as an assistant professor in the Department of Food Science at the University of Guelph and remained there until joining the faculty at The Ohio State University in the summer of 2020. Dr. Bohrer classifies his research into four sub-categories within the discipline of meat science and muscle biology, which are live animal growth and development, fresh meat quality and yield evaluation, further processed meat product formulation and technology, and the nutrition and digestibility of protein foods. He is also heavily involved with student mentoring, student education, and service activities. Finally, Dr. Bohrer serves on various committees with ASAS, the American Meat Science Association, and is a past president of the Canadian Meat Science Association.
Outstanding Young Teacher Award
Sponsored by: Elanco
J. Kyle Grubbs, South Dakota State University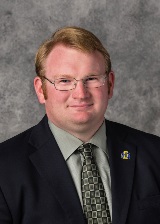 Dr. Judson Grubbs received his B.S. and M.S. from Auburn University and his Ph.D. from Iowa State University. Following a post-doc at Iowa State he took his current position at South Dakota State University in 2016. He has been actively involved in the American Meat Science Association and was previously recognized as an ASAS Young Scholar. Dr. Grubbs teaches the Introduction to Meat Science, Advanced Meat Science, and Current Topics in Meat Research classes, reaching over 200 undergraduates annually. Mentoring teaching assistants in his Introduction to Meat Science course is one of the favorite aspects of his career. In addition, he has an active research program focused on ante-mortem factors effecting the post-mortem conversion of muscle to meat and associated palatability and quality traits. He has mentored several graduate students to the completion of their degrees.
Stahly/Peo Outstanding Graduate Student in Swine Nutrition Award
Kwangwook Kim, University of California - Davis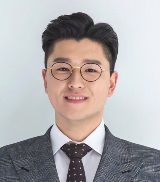 Dr. Kwangwook Kim recently completed his Ph.D. program at the University of California, Davis, with Dr. Yanhong Liu. He is now continuing his research as a postdoctoral scholar. His dissertation focused on the detrimental impacts of trace amounts of antibiotics and oligosaccharide-based polymer as a potential alternative to antibiotics on weaned pigs. Using an established enterotoxigenic E. coli challenge model, he was able to concurrently study the effects of trace amounts of antibiotic or oligosaccharide-based polymer on growth performance, diarrhea condition, local and systemic immunity, intestinal integrity, and changes in metabolic pathways and intestinal microflora of weaned pigs. Dr. Kim has published six peer-reviewed articles and 15 abstracts as the first author. Dr. Kim's honors include the 2020 ASAS Midwest Animal Science Young Scholars Award, the 2021 California Animal Nutrition Conference Scholarship, and first place in the 2019 ASAS Midwest Graduate Competition (Ph.D. Division).