The 2022 Midwest Award Nominations are now closed. The deadline to submit a nomination was November 15, 2021 at 3:00 PM CST.
2021 ASAS Midwest Section Award Recipients
Animal Science Young Scholars
Leticia P. Sanglard, Iowa State University
Amy L. Petry, Iowa State University
Yusheng Liang, University of Illinois at Urbana-Champaign
L. Vanessa Lagos, University of Illinois at Urbana-Champaign
Yijie He, University of California - Davis
Mariola Grez-Capdeville, University of Wisconsin-Madison
Kiah M. Gourley, Pipestone System
Ryan J. Corbett, Michigan State University
Zachary E. Carlson, University of Nebraska-Lincoln
Outstanding Early Career Agribusiness Award
Sponsored by: BASF
Kyle F. Coble, JBS Live Pork LLC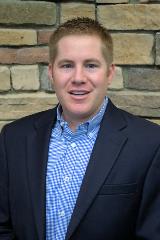 Dr. Kyle Coble is the Director of Nutritional Services for JBS Live Pork, Greeley, CO. In his role, Dr. Coble is responsible for all aspects of nutrition for 165,000 sows and 3.8 Million market pigs, annually. He provides leadership for a team of 50 employees that develop and implement nutrition programs, oversee internal and external feed milling operations for more than 1.5M tons of feed, manage feed ordering and delivery, complete internal R & D efforts, establish ingredient specifications for procurement and other related activities. The robust research program that Dr. Coble and his team at JBS Live Pork have developed works with multiple universities such as Kansas State, Iowa State, and University of Arkansas, while also working with private industry leaders in technology such as Amazon, Tensor IoT, and SixGill. Dr. Coble is an adjunct professor in the Animal Science Department at Kansas State University and has also provided nutrition and research consultation for production systems across the globe. Originally from Arkansas City, KS, Dr. Coble graduated from Oklahoma State University in 2010 and 2012 with a B.S. and M.S degree in Animal Science and K-State in 2015 with his PhD in Swine Nutrition. After completing his PhD, he joined New Fashion Pork, Jackson, MN as a Nutritionist, Research Manager, and Production Specialist where he completed more than 150 research projects with over 300,000 pigs. In 2018, he was hired by JBS Live Pork, as the Director of Nutritional Services, to internalize and develop their internal nutritional services department that he leads today.
Outstanding Young Extension Specialist Award
Sponsored by: Purina Animal Nutrition
Anthony J. Tarpoff, Kansas State University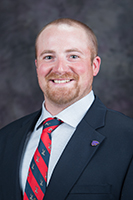 Dr. Anthony (AJ) Tarpoff attended Kansas State University earning his B.S. in 2008 from the Animal Sciences, followed by his DVM, and MS degrees in 2012 from the College of Veterinary Medicine. Following Graduation in 2012, he practiced feedlot production medicine in Alberta, Canada. In 2016 he returned to the Department of Animal Sciences and Industry at Kansas State University to serve as an Assistant Professor and the Beef Extension Veterinarian. A.J. has a 70% extension, 20% research, and 10% teaching appointment. He works closely with producers, practicing veterinarians, and members of industry to bring relevant extension and education that improves cattle health and the productivity of the beef industry.
Outstanding Young Researcher Award
Sponsored by: DSM Nutritional Products, Inc.
Jay S. Johnson, USDA ARS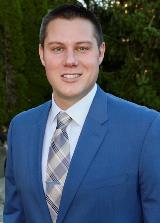 Dr. Jay Johnson grew up in southern Illinois and completed his B.S. and M.S. degrees at the University of Missouri in 2009 and 2011, respectively. In 2014, he finished his PhD at Iowa State University and then went on to complete a 1-year postdoc at Purdue University. In 2015, he became a Research Animal Scientist with the USDA-ARS Livestock Behavior Research Unit in West Lafayette, IN. Dr. Johnson's research uses a multidisciplinary approach to mitigate the effects of stress on livestock health, performance, and welfare with a primary focus on heat stress. In the past 5 years, Dr. Johnson has been awarded 10 grants as a PI and 6 grants as a Co-PI totaling >$3 million and this includes 5 USDA-NIFA grants. He has authored 3 book chapters, 4 invited reviews, 47 refereed articles, and has trained 6 graduate students and 1 postdoc. Dr. Johnson resides in West Lafayette, IN with his wife, Theresa, and sons, Dominic and Luke.
Outstanding Young Teacher Award
Sponsored by: Elanco
Sherrlyn S. Olsen, Iowa State University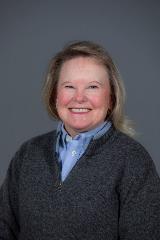 Dr. Olsen has provided exceptionally effective instruction of animal and meat science courses, and routinely advises nearly 60 undergraduates at Iowa State University. Her teaching scores consistently exceed the departmental average and she has completed numerous workshops and coaching clinics to improve her teaching. She recruits students with her meat judging workshops, youth extension programs, and a variety of livestock judging functions. She provides instruction for extension programs, and leadership for the annual ISU Intercollegiate Meat Evaluation Contest, the ISU Youth Meat Judging Contest, and 4H meat evaluation workshops. She serves as advisor for Block and Bridle activities and is a co-advisor for the Collegiate Cattlemen.
Stahly/Peo Outstanding Graduate Student in Swine Nutrition Award
Sponsored by: The Stahly/Peo Memorial and Tribute Fund
Amy L. Petry, Iowa State University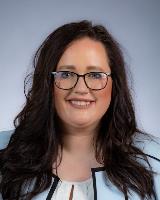 Dr. Amy Petry received her B.S. and M.S. degrees from Texas Tech University and recently completed a Ph.D. at Iowa State University with Dr. John Patience. Her dissertation focused on the in vivo mode of action of xylanase funded through a grant which Dr. Petry largely authored. Using dual cannulated pigs, she was able to concurrently study the effect of enzymes on digestion, the microbiome, intestinal structure and function and oxidative status in the jejunum, ileum and large intestine. Her work revealed a mode of action of xylanase which differs considerably from current dogma. Dr. Petry has published 12 refereed publications, plus 7 other collaborative papers and co-authored 2 book chapters during her graduate studies. She was also very active in teaching and in extracurricular activities, serving as President of the Association of Graduate Animal Scientists, Senator of the Iowa State Graduate and Professional Student Senate and graduate director of MW ASAS. Dr. Petry has accepted a position as assistant professor at Texas Tech University.