2019 Midwest Meeting
March 11 - 13, 2019
CenturyLink Convention Center
455 N 10th Street
Omaha, NE 68102
Registration
Deadline was February 18, 2019
Onsite registration will be available at the CenturyLink Convention Center (CHI-Health Center) beginning at 7:00 AM, March 11, 2019.
If you are registering after February 18, 2019 online, you will need to pick up your badge at the on-site registration counter.
Housing
Deadline February 18, 2019
Reserve your housing online. Housing deadline was February 18, 2019.
Mobile App
The Midwest 2019 Meeting App is available for download from the Google Play Store or Apple App Store.
Search for ASAS Meetings.
Program
Midwest is moving to an all mobile app based program beginning in 2019.
Abstract submission is now closed. The deadline was November 8, 2018.
Abstract text is limited to 300 words, excluding title, keywords and any tables. Do not double-space between sentences as this extra space will be considered a word in the count.
Abstract Submission Instructions
Sponsorship Prospectus
View the Sponsorship Prospectus
Invited Speakers
Invited speaker(s) non-member or outside of the Midwest Section travel reimbursement policy
*For members: At this time, the Midwest Section has opted not to reimburse members inside the section for travel or registration
Awards
Award nominations are now closed for the 2019 Midwest Section Meeting. Please nominate your deserving colleagues today for the following awards by the due dates listed:
Nominations due by December 12, 2018
Midwest Young Animal Scholars
Midwest Young Dairy Scholars

Nominations due by January 15, 2019
Outstanding Early Career Agribusiness
Outstanding Young Extension Specialist
Outstanding Young Researcher
Outstanding Young Teacher
Stahly Outstanding Swine Nutrition
DSM Science and Technology Award (NEW)
Elections
Officer elections for the ASAS Midwest Section are now open. Voting will remain open through 3:00pm central time on Monday, February 18, 2019.

For the 2019 election cycle, the ASAS Midwest Section must fill positions for 1) ASAS Midwest President-Elect and 2) Midwest Section ASAS/ADSA Graduate Director. The nominees for ASAS Midwest President-Elect are; Dr. Joel DeRouchey and Dr. Clinton Krehbiel. The nominees for the ASAS/ADSA Graduate Student Director are; Jade Cooper and Miriam Martin.
Ballots are emailed to Midwest members with a link to vote. If you have not received this email, please contact Justin Bartlett at Justinb@asas.org.
Presentation Guidelines
ePoster Guidelines
Visit the ePoster site for helpful tips , guidelines, and upload details, the password to access the site is midwest2019.
The deadline to upload posters is February 18 2019.
Oral Presentation Guidelines & Upload Instructions
Upload instructions will be sent by email.
Competition Score Sheets
Score Sheet for Poster Competitions
Score Sheet for Oral Competitions


Future Meetings
March 02 - 04, 2020 - Omaha, NE
March 08 - 10, 2021 - Omaha, NE
March 14 - 16, 2022 - Omaha, NE
Thank you to our 2019 sponsors!
Platinum Level Sponsors


Gold Level Sponsors


Silver Level Sponsors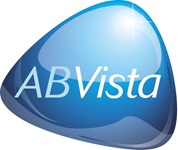 Bronze Level Sponsors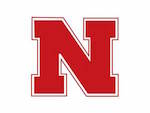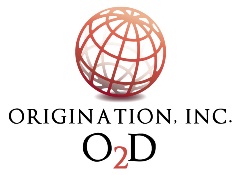 Donor Level Sponsors