2021 ASAS Southern Section Virtual Academic Quadrathlon
The movement to a virtual Academic Quadrathlon came with many new challenges, but they were able to successfully host the Southern Section Regional AQ January 23-24, 2021. Eight teams participated this year in the virtual event that was hosted in part by North Carolina State University. The teams adapted to the technology and seemed to make the most out of the situation.
Participating teams were Auburn University, Middle Tennessee State University, Mississippi State University, North Carolina State University, Oklahoma State University, Texas A & M University, Texas Tech University, and University of Tennessee-Knoxville.
Overall winner was Texas A&M University, team members: Morgan Mathis, Kaylee Greiner, Bennett Folsom, and Sarah Bludau, led by liaisons: David Forrest and Sushil Paudyal.
2nd Place Oklahoma State University, team members: Megan Wasson, Brandon Herzog, Shannon Greenwald, and Carlee Salisbury, led by liaisons: Blake Wilson and Brittany Lippy.
3rd Place Auburn University, team members: Zoe Vicich, Madison Coursen, Bella Coppock, and Gavin Rankins ,led by liaison: Ann Staiger
Congratulations to all teams and tremendous thank you to the volunteers to judge Presentations, write and grade Practicum and Written Exams, assist with the Quiz Bowl, and organize the Zoom technology. We all look forward to the day that we can do this contest in person to gain the fellowship and put the hands-on skills back to the test.
2021 SS ASAS AQ Committee: Carrie Pickworth- NC State (Chair), Patricia Harrelson- Morehead State, and Brandon Smith- Tarleton State.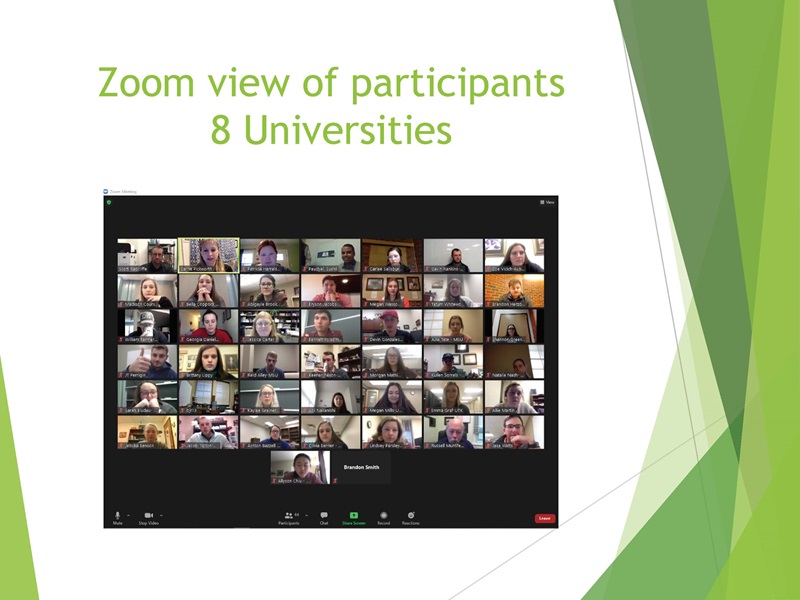 Academic Quadrathlon
The Southern Section Academic Quadrathlon is a yearly competition featuring teams of undergraduate students from universities in the southern United States. Each team has four undergraduate students. Teams compete in a lab practicum, written exam, oral presentation and quiz bowl. The competition is held in conjunction with the yearly ASAS Southern Section meeting. The section winners go on to the ASAS National Academic Quadrathlon in July.
Previous Winners
2020 Winners
First Place - Texas Tech University
2019 Winners
First Place - Texas Tech University
2018 Winners
First Place - Texas A&M University

2017 Winners
First Place - Texas Tech University
Second Place - Auburn University
Third Place - Texas A&M University
2016 Winners
First place- Texas A&M University
Second place- Louisiana State University
Third place- University of Arkansas
2015 winners
First place- Oklahoma State University
Second place- University of Florida
Third place- Texas A&M University
2014 winners
First place- Texas A&M University
Second place- Oklahoma State University
Third place- Middle Tennessee State University
2013 winners
First place- Oklahoma State University
Second place- Berry College
Third place- Auburn University