2021 Southern Section Award Recipients
Distinguished Service Award
Sponsored by: Southern Section of ASAS
Dr. Matthew H. Poore, North Carolina State University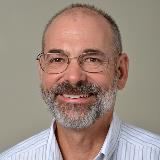 Dr. Matt Poore, Professor and Departmental Extension Leader at North Carolina State University has delivered exceptional extension programs to a broad audience. His work on grazing systems, alternative feeds and management systems has substantially changed beef cattle production in the Southern United States. His programs have resulted in >$8 million in funding, 125 peer-reviewed research and extension publications and 431 popular press and technical articles. Dr. Poore is a renowned extension educator with 129 invited presentations and over 450 county programs. He has been recognized with the Merit and Distinguished Grasslander Awards from the American Forage and Grassland Council, USDA Secretary of Agriculture Honor Award, the APLU Magrath Community Engagement Award, ASAS Southern Section and National Extension Awards, and every extension award at NC State. A recognized leader at NCSU and nationally, he has served as Chair of the NC Cooperative Extension Animal Agriculture Program Team, President of the Southern Section of ASAS, and as a Director of ASAS.

Emerging Scholar Award
Elizabeth A. Palmer, University of Florida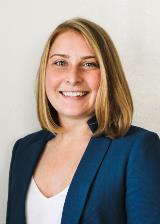 Elizabeth Palmer received her B.S. in Animal Science from the Pennsylvania State University in 2016 and her M.S. degree from the University of Arkansas in 2018. She is currently a Ph.D. student at the Range Cattle Research and Education Center from University of Florida under the direction of Dr. Philipe Moriel. Her research focuses on supplementation strategies for Bos indicus-influenced cows and the subsequent effects on calf growth and health in tropical/subtropical environments. Elizabeth has also been heavily involved with leadership roles and teaching assistance at the UF-Department of Animal Science. During her time in graduate school, Elizabeth has authored or co-authored 7 peer-reviewed journal articles and 25 scientific abstracts. Her dedication and efforts were recognized by multiple awards, including 2019 Teaching Assistant Award and 2018-2019-2020 Grinter Graduate Student Fellowships from the UF-Department of Animal Science; 3rd place at the 2019 PhD Division Graduate Student Competition at the Southern Section meeting of ASAS; 2020 Joseph P. Fontenot Award from ASAS; 3rd place at the 2020 PhD Division Graduate Student Poster Competition at the National Meeting of ASAS; and 2020 Florida Feed Association Scholarship from Florida Feed Association.
Extension Award
Dr. Jennie L. Ivey, University of Tennessee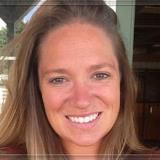 Dr. Ivey grew up in a coastal region of New Jersey and began her career with horses through numerous 4-H projects and avid lessons, shows and training trips. She began her professional animal science career by completing a B. S. focusing on equine science at Rutgers University, and a M.S. and PhD at West Virginia University studying equine nutrition and exercise physiology. Currently, Dr. Ivey is an assistant professor at the University of Tennessee and serves as the Equine Extension Specialist for the state. Her research and extension interests include nutritional, exercise and management interventions to improve equine well-being, along with the impact of owner knowledge on equine management. Dr. Ivey serves on the American Youth Horse Council board of directors, the Eastern National 4-H Horse Round Up Committee, and the Equine Science Society Exercise Science Committee.
Outstanding Young Animal Scientist - Research
Dr. Rodolfo Cardoso, Texas A&M University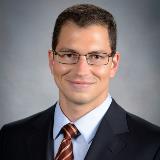 Dr. Rodolfo Cardoso is an Assistant Professor in Animal Science at Texas A&M University. He is nationally and internationally recognized for his research in reproductive neuroendocrinology. He received his D.V.M. and M.S. degrees at Sao Paulo State University (Brazil) and completed his Ph.D. at TAMU in 2014. Dr. Cardoso completed a postdoctoral fellowship in Reproductive Endocrinology at the University of Michigan Medical Center before joining the TAMU faculty in 2016. Using beef heifers and sheep as animal models, his laboratory integrates whole animal physiology with cellular and molecular biology to study the impact of the prenatal and early postnatal environments on reproduction in the female offspring. To date, Dr. Cardoso has authored 38 journal articles, 3 book chapters, delivered >20 invited presentations in local, national, and international events, and secured >$4.5M in extramural funding. Dr. Cardoso is currently co-Editor-in-Chief of Domestic Animal Endocrinology.
Outstanding Young Animal Scientist Award - Education
Dr. William B. Smith,, Tarleton State University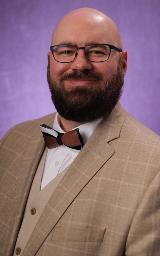 Dr. Brandon Smith is an assistant professor of animal science at Tarleton State University. Known affectionately as Doc Bowtie among his students, Dr. Smith has taught 974 undergraduate students and 91 graduate students across 22 courses in the past three-and-a-half years. He has also designed and implemented a total of eight undergraduate and graduate courses in the animal science curriculum. Dr. Smith has chaired or co-chaired seven M.S. students and has served on another 17 graduate committees at Tarleton. Beyond his classroom engagement, Dr. Smith co-teaches a workshop on applied statistics each year for faculty and graduate students at the Tri-Societies Annual Meetings. He recently served as a USAID representative to the Republic of Moldova, teaching dairy farmers how to improve their nutritional programs. Dr. Smith is among the most engaged faculty at Tarleton State University and is an exemplary representative of the Southern Section.
2021 Southern Section Competition Recipients
Undergraduate 3-Minute Thesis
3rd Place: Mesa Kutz, University of Arkansas
2nd Place: Carlee Salisbury, Oklahoma State University
1st Place: Cody Davis, Auburn University
Graduate MS 3-Minute Thesis
3rd Place: Joshua Jacobs, Auburn University
2nd Place: Jordan Adams, Oklahoma State University
1st Place: Madison Cole, Auburn University
Graduate PhD 3-Minute Thesis
3rd Place: Rebecca Swanson, Mississippi State University
2nd Place: Dana Reid, Mississippi State University
1st Place: Justin Burt, University of Georgia