2022 Southern Section Award Recipients
Distinguished Service Award
John D. Arthington, University of Florida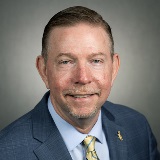 Dr. John Arthington is a Professor of Animal Sciences at the University of Florida. His work focuses on management systems aimed to optimize beef cow/calf productivity in warm climates. This field of research has been meaningful to beef production in the Southeast with over 100 peer-reviewed journal articles advancing the field of science. The ASAS Southern Section has been an important part of Dr. Arthington's professional and personal life. He has served as Program Chair for the Extension and Ruminant Animal Production Committees and later elected to the Executive Board in 2013, serving as President in 2016. In collaboration with his friend and colleague, Dr. Matt Poore (NCSU), Dr. Arthington established the Bill Kunkle Interdisciplinary Beef Symposium. This event has become an important annual feature of the ASAS Southern Section meeting. Dr. Arthington served 14 years as Director of the UF Range Cattle Research and Education Center and is now the Chair of the UF Department of Animal Sciences.
Emerging Scholar Award
Alice P. Brandão, Texas A&M University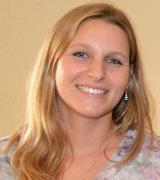 Dr. Alice Poggi Brandão received a B. Sc. in Veterinary Medicine from São Paulo State University in 2013. She also received M.S. degree in Animal Science from São Paulo State University in 2016, where her thesis focused on dairy cattle production and physiology. In 2021, Dr. Brandão obtained her Ph.D. in Animal Science at Texas A&M University, where she investigated the use of omega-6 fatty acids supplements to improve physiological and productive responses in beef cattle. During her graduate career, Dr. Brandão published 36 journal articles, 13 peer-reviewed research proceedings, and 25 research abstracts. Dr. Brandão plays a significant role in outreach and teaching efforts, serving as Program Assistant for the Texas A&M-International Beef Cattle Academy. She has received the 2021 ASAS Wettemann Graduate Scholar in Physiology Award, the 2018 ASAS Western Section Applied Animal Research, and placed second in the 2018 ASAS Southern Section Ph.D. Student Competition.
Extension Award
Brandi B. Karisch, Mississippi State University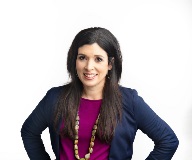 Since 2011, Dr. Brandi Karisch has served as the State Beef Cattle Extension Specialist for Mississippi. She serves more than 16,000 beef cattle producers across the state. Her goal is to integrate her research program with her extension program by conducting applied research that provides relevant answers to questions and issues cattle producers continually face. Dr. Karisch offers a mix of both traditional face-to-face programs and online content and a combination of traditional educational programs, workshops and value-added programs. She is a strong advocate for Mississippi agriculture. She has earned the Mississippi Farm Bureau Farm Woman of Year Award, Mississippi Farm Bureau Excellence in Agriculture Award, Dr. Bruce Leopold Award for Excellence in Extension Programming, and Dr. Joe E. Street Outstanding Agriculture and Natural Resources Award. In 2018, Dr. Karisch was appointed as the inaugural Milton Sundbeck Endowed Professor in Animal and Dairy Sciences.
Outstanding Early Career Animal Scientist Award - Education
Ky G. Pohler, Texas A&M University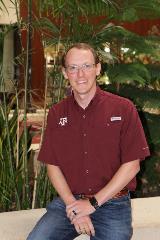 Dr. Ky Pohler is an Associate Professor and Chair of the Pregnancy and Development Programming Area of Excellence in the Texas A&M University, Department of Animal Science. He received a B.S. in Animal Science from Texas A&M University, and a M.S., and Ph.D. from the University of Missouri. Prior to returning to Texas A&M, Dr. Pohler was on faculty at the University of Tennessee. Dr. Pohler has developed a strong teaching, research and outreach-based program that is nationally and internationally recognized. Dr. Pohler has taught six different undergraduate and graduate courses, and mentored over 10 graduate students and 20 undergraduate students. Dr. Pohler's outreach program includes major leadership positions as the co-coordinator of the 44 Farms Texas A&M International Beef Academy and as an executive member of the Beef Reproductive Task Force. He has published 93 refereed journal articles, four book chapters, 37 conference proceedings, 107 abstracts and 15 popular press/extension publications. Dr. Pohler has also secured more than $7 million in grant and gift support for his program.
Outstanding Early Career Animal Scientist Award - Research
Vítor R. G. Mercadante, Virginia Polytechnic Institute and State University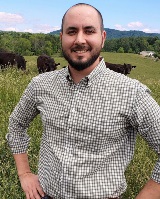 Originally from Brazil, Dr. Vítor R. G. Mercadante comes from a family with a strong agricultural history. Dr. Mercadante has a D.V.M. from São Paulo State University, an M.S. and Ph.D. degrees from the University of Florida, with an emphasis in strategies to improve fertility and reproductive efficiency of beef females. He joined Virginia Tech in the spring of 2016 as an Assistant Professor and Extension Specialist of Beef Production Systems Management in the Department of Animal and Poultry Sciences. He is also an Affiliate Assistant Professor in the VA-MD College of Veterinary Medicine, Large Animal Clinical Sciences. His research and extension program focuses on bovine reproductive physiology, early embryonic development, reproductive bio-technologies, and management strategies to improve reproductive efficiency. He has secured over $3.5 million in research grants, published 39 peer-reviewed manuscripts, 76 scientific abstracts, three book chapters and 50 extension articles and proceedings.
2022 Southern Section Competition Recipients
Undergraduate 3-Minute Thesis
3rd Place: Peyton Zessin, Auburn University
2nd Place: Merina Jackson, Texas A&M University
1st Place: Abigail Ellis, University of Tennessee, Martin
Graduate MS 3-Minute Thesis
3rd Place: Kendall S. Whatley, University of Georgia
2nd Place: Allie Martin, Texas Tech University
1st Place: Matthew P. Holton, University of Georgia
Graduate PhD 3-Minute Thesis
3rd Place: Maggie M. Justice, Auburn University
2nd Place: Andrea M. Osorio Doblado – University of Georgia
1st Place: Taylor B. Ault-Seay, University of Tennessee, Knoxville