2023 Southern Section Award Recipients
2023 Southern Section Competition Recipients
Undergraduate 3-Minute Thesis
Katherine Parsley, University of Kentucky (1st)
Emily Callender, Mississippi State University (2nd)
Javin J. Davis, Virginia State University (3rd)
Graduate MS 3-Minute Thesis
Molly Sloan Smith, Texas A&M University (1st)

Cheyenne Mason, Tarleton State University (2nd)
Brooke McAnally, Texas A&M University (3rd)

Graduate PhD 3-Minute Thesis
Eduardo Colombo, Texas A&M University (1st)
Shea Mackey, Texas A&M University (2nd)
Rachel Scott, University of Arkansas (2nd)

Distinguished Service Award
Elizabeth B. Kegley, University of Arkansas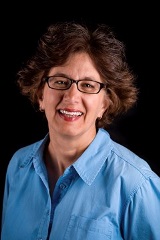 Dr. Elizabeth (Beth) Kegley grew up in southwestern Virginia on a dairy, beef, and sheep farm. She received her B.S. in Animal Science from Virginia Tech in 1986 and M.S. in 1989 from North Carolina State University (NCSU). Under the guidance of Dr. Jerry Spears at NCSU, Beth obtained her Ph.D. in 1996. She joined the faculty of the University of Arkansas, Department of Animal Science in 1996 and was promoted to Professor in 2007. Dr. Kegley's research focus is the impact of nutrition on the immune response, disease resistance, and growth performance of beef cattle. She teaches the graduate level Ruminant Nutrition, Energetics, and Mineral Metabolism courses. She supervises the Stocker and Receiving Cattle Research Facility, and the shared departmental Nutrition Lab. Dr. Kegley was an officer in the Southern Section of ASAS (2005-2009) and the national ASAS President in 2019-2020. Beth and her husband, Tim Johnson, reside in Springdale with their children, Sarah and Sam.
Emerging Scholar Award
Morgan Denzer, Oklahoma State University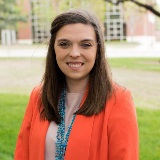 Morgan Denzer is a Ph.D. candidate in the Department of Animal and Food Sciences at Oklahoma State University under the guidance of Dr. Ramanathan. She is originally from Pulaski, Wisconsin, and she previously graduated with her bachelor's degree from Iowa State University and master's degree from Oklahoma State University. Her research focuses on understanding the biochemical basis of beef discoloration. More specifically, the effects of oxygen exposure on the biochemical attributes of the longissimus lumborum, psoas major, and semitendinosus muscles. Morgan has published more than 9 peer-reviewed articles and presented 17 abstracts at national meetings. She mentored several undergraduate students in their research projects, with three students being selected as Wentz Research Scholars. She was awarded the American Meat Science Association Clever Award and won the Muscle Foods Division poster competition. While at OSU, she has served as the Student Representative for the Muscle Foods Division of the Institute of Food Technologists (IFT), coach of the Meat Science Quiz Bowl Team, and President of the Animal Science Graduate Student Association. She plans to finish her Ph.D. in the spring of 2023.
Extension Award
Philipe Moriel, University of Florida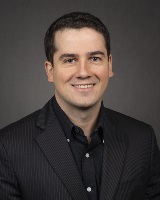 Dr. Philipe Moriel holds a 60% Research and 40% Extension Associate Professor position at the University of Florida–Range Cattle Research & Education Center. His extension programs provide clear objectives and metrics to quantify impacts identified via communication with stakeholders and county faculty. More specifically, his program explores: (1) novel supplementation methods to enhance reproduction of beef females; (2) gestational nutrition to explore epigenetics and modulate cattle performance; and (3) strategic management practices to boost health and productivity of growing beef calves. To this date, his efforts contributed with 91 peer-reviewed manuscripts, 77 abstracts, 174 oral presentations at producer and scientific meetings, 8 in-service trainings, 18 webinars, 10 field days, >7,000 YouTube views, 93 proceedings and popular press articles, 2 websites, 4 research and 4 extension awards, and >$11 million in total funding ($1.9 million allocated to his program).
Joseph P. Fontenot Appreciation Club Graduate Student Travel Scholarship
Vinicius de Souza Izquierdo, University of Florida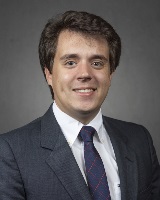 Vinicius de Souza Izquierdo obtained his Doctor in Veterinary Medicine degree from the Federal University of Pelotas (Brazil) in 2019 and his Master of Science degree in Beef Cattle Nutrition and Reproduction from the same institution in 2021. Thereafter, Vinicius joined the beef cattle research and extension group, under the supervision of Dr. Philipe Moriel, at the University of Florida – Range Cattle Research and Education Center (RCREC; Ona, FL) in 2 occasions: first, as a Research Scholar from July 2021 until January 2022, and more recently, as a Ph.D. student since May 2022. His research focuses on nutritional and management practices to mitigate heat stress in grazing Bos indicus-influenced beef cattle in tropical and subtropical environments and its consequences to offspring growth, reproduction, and health. During his time in graduate school, Vinicius has authored or co-authored 4 peer-reviewed journal articles and 10 abstracts.
Outstanding Early Career Animal Scientist Award - Education
S. Leanne Dillard, Auburn University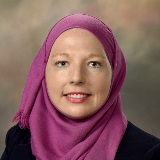 Dr. S. Leanne Dillard is an Assistant Professor and Extension Forage Specialist at Auburn University. Dr. Dillard received her bachelor's degree in Biology from the University of Alabama at Birmingham in 2007, her master's degree in animal sciences (ruminant nutrition) from Auburn University in 2009, and he doctoral degree in animal sciences (ruminant nutrition) from Auburn University in 2013. Following post-doctoral fellowships at the University of Georgia and the USDA-ARS Pasture Systems and Watershed Management Research Unit in Pennsylvania, Dr. Dillard arrived at Auburn in 2017. Since that time, Dr. Dillard has developed a nationally renowned extension education program in forage systems. In her five years on faculty, Dr. Dillard has been responsible for 79 workshops and over 4,800 individuals trained as part of the Alabama Forage Focus Extension Program. In addition to her extension program, Dr. Dillard has amassed $2.5 million in grant funding and 23 refereed manuscripts.
Outstanding Early Career Animal Scientist Award - Research
Phillip R. Myer, University of Tennessee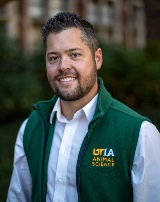 Dr. Phillip R. Myer is an Associate Professor in the University of Tennessee Department of Animal Science. He received his B.S. in Biology from Bradley University in 2008 and his Ph.D. in Microbiology in 2013 from Purdue University. As a Postdoctoral Researcher, he worked at the USDA-ARS-US Meat Animal Research Center from 2013-2015 researching gut microbiome impacts on nutrition and feed efficiency in finishing beef steers. Phil's research focuses on gut microbiology in beef cattle with emphasis on the rumen microbiome and its significance to feed efficiency and nutritional physiology. His research has resulted in regional, national, and international invitations to speak and has informed reports to congress on advancing agriculture. Dr. Myer has secured over of $2 million in extramural support and has over 170 publications, including 48 refereed journal articles, 2 book/chapters, and 74 abstracts. He has advised 9 M.S. and 3 Ph.D. students, 4 international interns, and 3 visiting scholars.